Happy New Year and I wish you spent a blessed holidays season.
On the first day of the year, I decided to go crazy. Actually it was the second; the day January 1st was a lazy short day that I decided to consider it uncounted (although I still made use of the few hours I stayed awake.) On that uncounted day, I received a tweet that inspired me and on the first day of the year I said to myself,  let's do it.
The first tweet of the day was a memorial to all lost socks. I had one purpose, to raise awareness for socks that get lost, orphaned, widowed, or disposed. I asked all those who know a sock that was left alone to participate and make lonely socks feel less lonely this day. I also shared a photo of my non-matching pair of socks and waited for my kind compassionate followers on twitter to make this day happen. By the end of the day, I had a good number of submissions.
Here they are, creating my 100th post, on Cola W Calset:
by @2020rat
by @Makhashkash
by @GhPhilippe
by @missd5
by @JadAlHaddad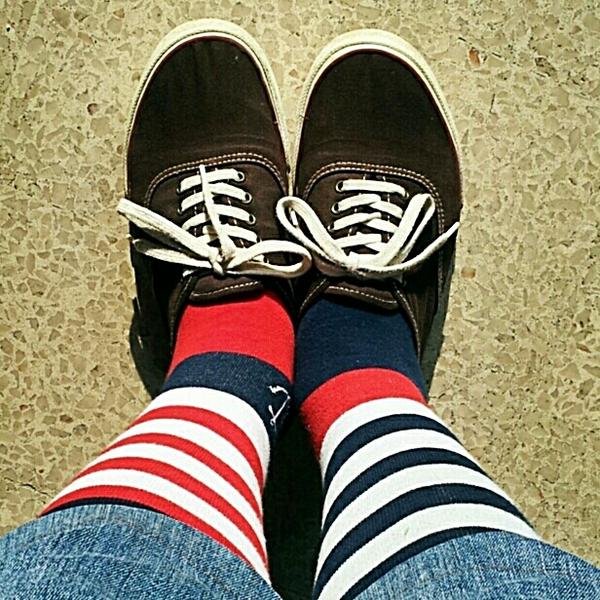 and lastly, yours truly
I thank all those who participated. This day was fun. Really.
If you wish to add your photo, just tweet the photo and mention me or add the hashtag #LostSockDay
See you next year, and let's hope till then your socks will be safe and sound.